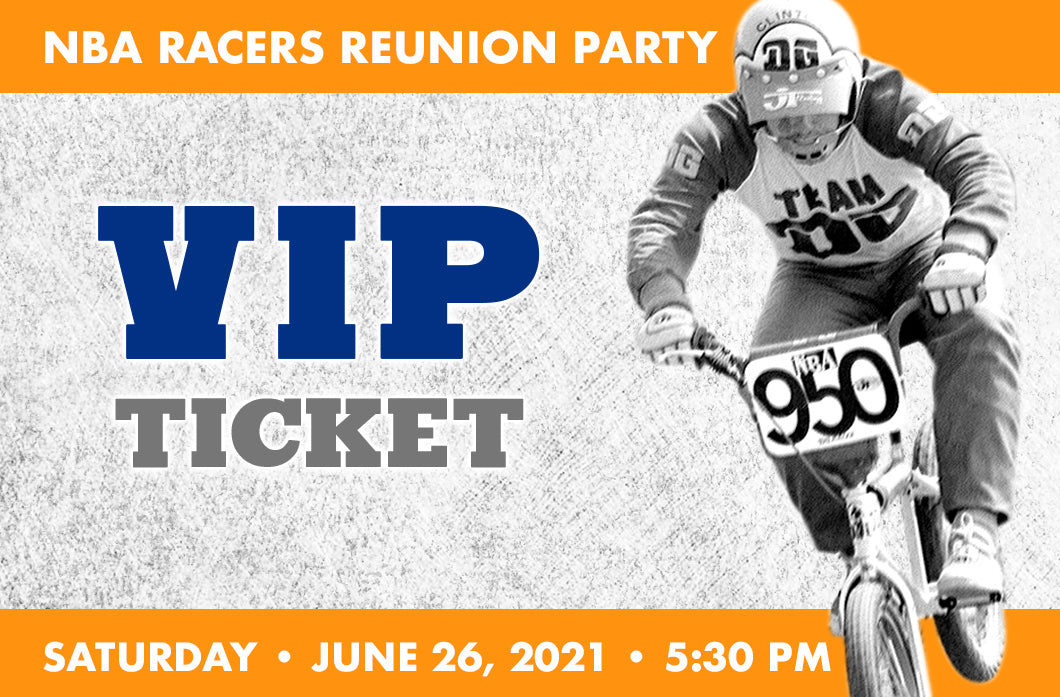 VIP TICKET - Includes front table reserved seat, 1 dinner ticket, 1 drink ticket, event t-shirt and poster.
Regular price $65.00 Sale
SKU: BMXEVENTVIP
YOU'LL RECEIVE YOUR DINNER TICKET, DRINK TICKET, T-SHIRT & POSTER AT THE DOOR THE NIGHT OF THE PARTY. WE DO NOT SHIP THESE TO YOU.

The 2021 NBA Racers Reunion & BMX Legends Party is on.
The Factory DG Team reunion will be a blast!
This party is limited to 225 people. BUY YOUR TICKETS EARLY.
The event will be held at Valley Relics Museum.
7900 Balboa Blvd., Hangar C3-C4, Lake Balboa, CA 91406
(Enter on Stagg Street)
Date & Time: Saturday, June 26, 2021 • 5:30 PM – 10:00 PM PST
Doors open at 5:30 PM
Cash bar and dinner begins at 5:30 PM • Presentations at 7:30 PM