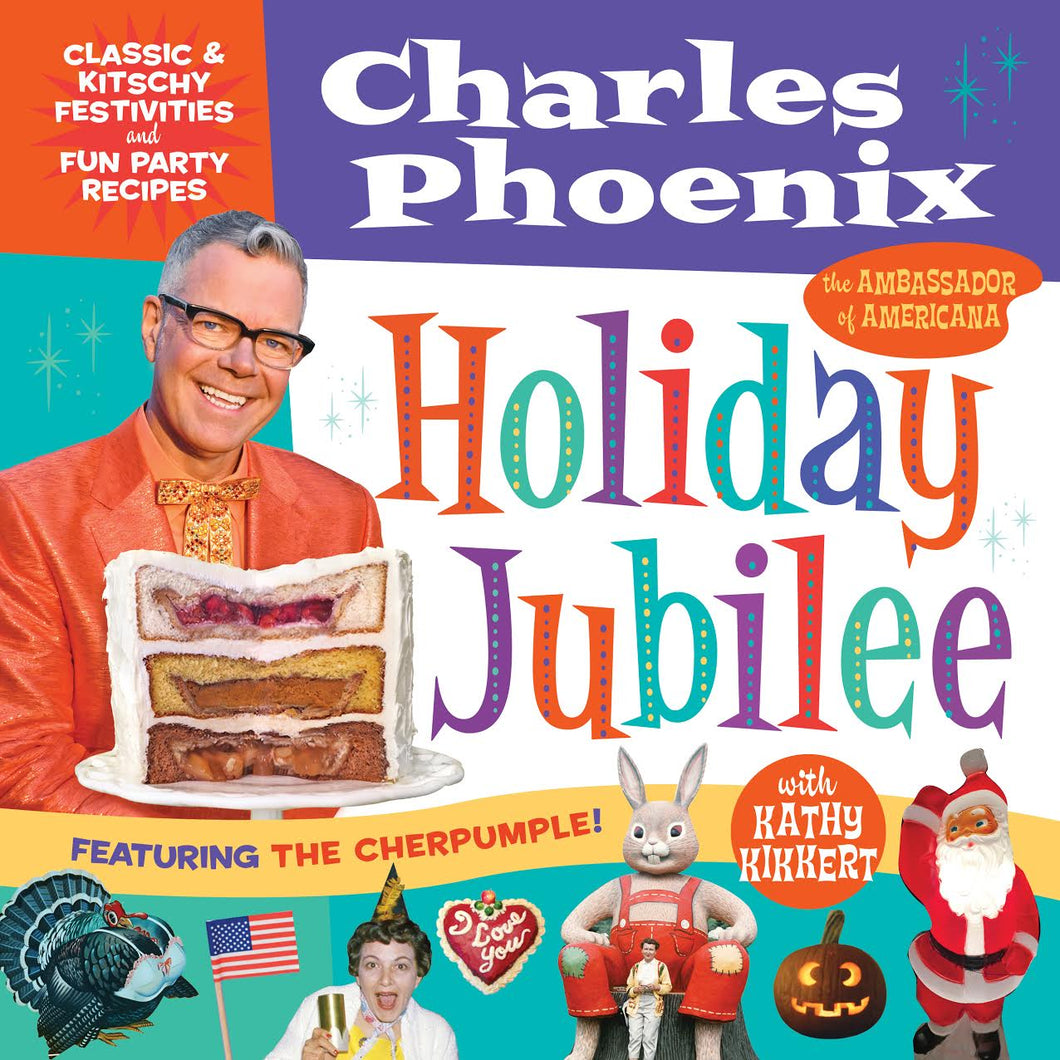 Holiday Jubilee
Regular price $29.95 Sale
SKU: VR395
Classic & Kitschy Festivities and Fun Party Recipes
"HOLIDAYS ARE SO RETRO!" says your host, Charles Phoenix. "I'm all about festive traditions. But I'm also a big fan of mixing it up by creating new ones!"

With over 500 images and 21 recipes, HOLIDAY JUBILEE serves up an intoxicating, action-packed extravaganza of America's favorite seasonal traditions past, present, and future. It's loaded with never-before-seen vintage Kodachrome slides, rare collectibles, and epic, original eye-popping edible holiday centerpieces and party potluck pleasers. Your imagination will be inspired and your spirit will soar!
NEW YEAR'S! VALENTINE'S DAY! EASTER! FOURTH OF JULY! HALLOWEEN! THANKSGIVING! CHRISTMAS!
MORE THAN 500 SPECTACULAR IMAGES!

8-1/2" SQUARE HARDCOVER • 192 PAGES